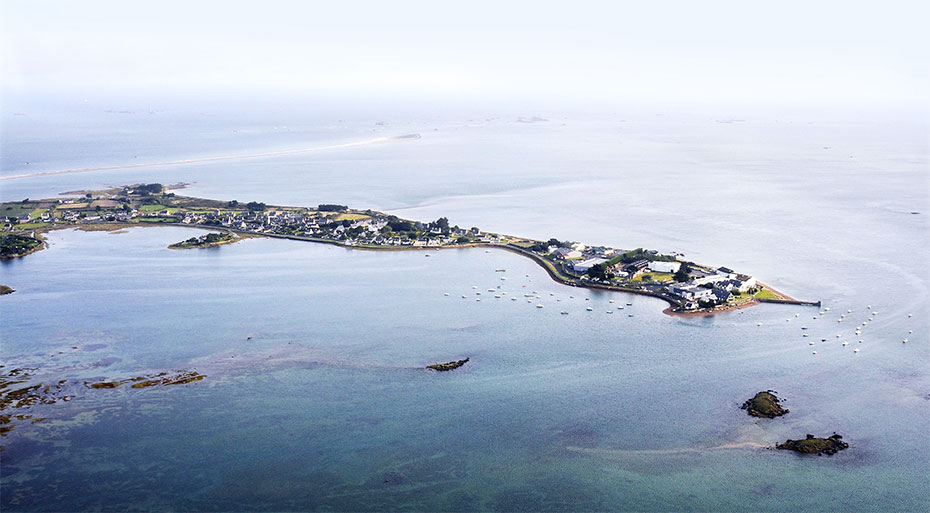 Our unique observatory
An exceptional geographic emplacement for our laboratories, at the heart of a unique marine world. This biotope is a real source of inspiration for our researchers who select the most powerful extracts while preserving this rich and fragile place.
---
A geographic wonder
A few meters from our laboratories, the site of Sillon de Talbert, a 4 km-long sand dune, a true natural barrier that protects the Bréhat Archipelago and its unique biotope, that is home to 800 species of seaweed and marine plants. Without it, Algologie would not exist...
---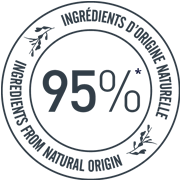 GREEN & CLEAN FORMULAS
A rigorous and safe natural formulation charter for the skin. Marine active ingredients obtained by biotechnology to preserve this fragile environment and FSC packaging.
* % of natural ingredients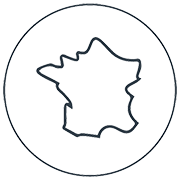 100% MADE IN FRANCE
A laboratory and a factory in Britttany, surrounded by the sea, on a unique and protected site.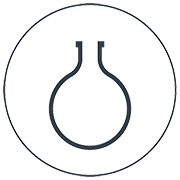 EFFICIENCY
Innovation & Efficiency thanks to the use of stem cells, ultra-actives that respect the environment without plundering the sea.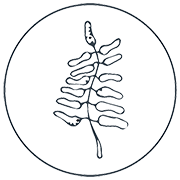 A LOCAL SOURCING
80% of our natural marine active ingredients are sourced in Brittany, with suppliers next to our laboratory for a more responsible development.
---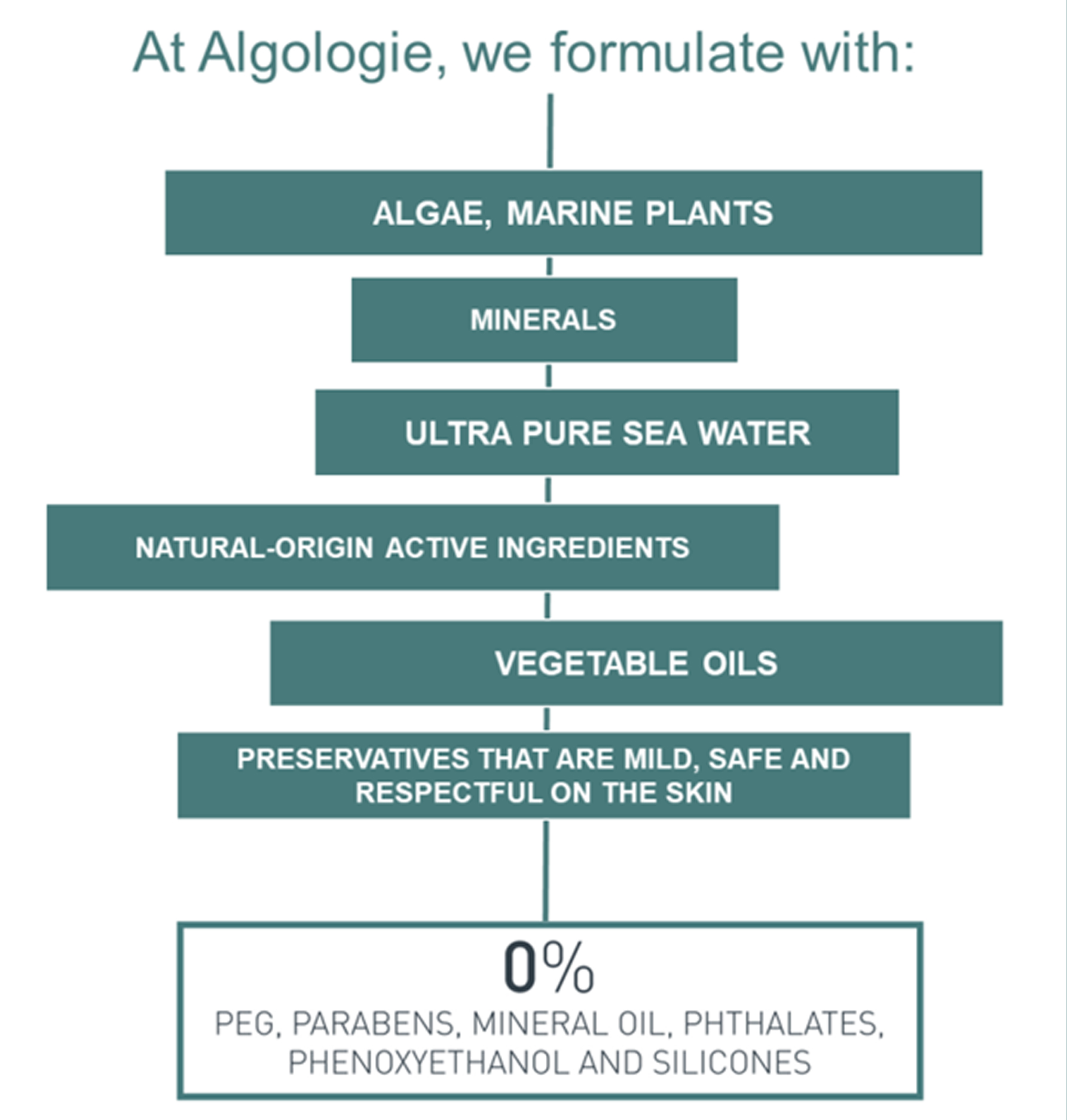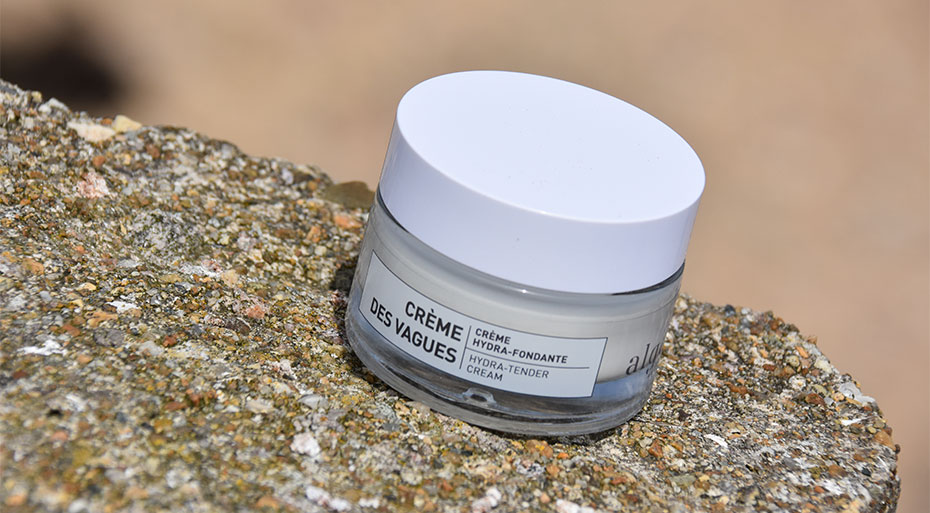 ---
It is from this exquisite sea garden that we source Algologie's active ingredients to develop our potent cosmetic secret which continuously revitalises the skin: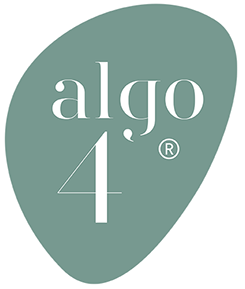 An exclusive bio-mimetic composed of active 4 ingredients sourced from extremophile plants selected for their ability to meet the vital needs of the 4 fundamental skin cells.
UNDARIA PINNATIFIDA
STEM CELLS
BROWN MACROALGAE
PROTECT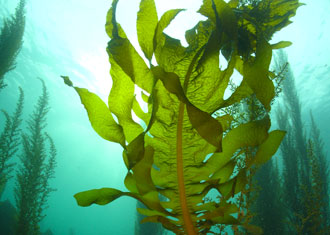 Rich in fucoxanthin, it protects the natural youth of our cells. Fucoxanthin, a kind of marine pro-vitamin A, activates the skin cells natural protection systems. 
Global protection against free radicals for all the molecules of life, including dna.
RESULTS
+ 101% ACTIVITY OF YOUTH ENZYMES (sirtuin 1)  (test ex-vivo)
+ 63% PROTECTION OF MITOCHONDRIAL DNA (test ex-vivo)
PORPHYRIDIUM CRUENTUM
RED MICRO-ALGAE
OXYGENATE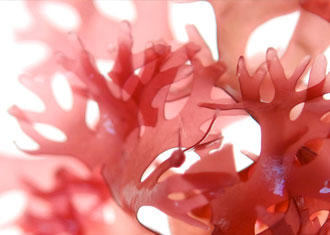 This red microalgae, rich in phycoerythrin and oligosaccharides, boosts microcirculation and improves natural oxygenation. 
It is the red blood cell of  the sea that carries oxygen.
RESULTS
36% OF VOLUNTEERS NOTICED AN IMPROVEMENT INMICRO-CIRCULATION (test in-vivo)
86% OF PEOPLE NOTICED A DECREASE IN REDNESS OF 19% (test in-vivo)
CRITHMUM MARITIMUM
PLANT STEM CELLS
STIMULATE
Rich in phenolic acid, a core component of olyphenols, this molecular booster stimulates all the skin cells and in particular the fibroblasts. Increase in proteoglycans and dermal constituents.
More collagen, more elastin.
RESULTS
+ 34% COLLAGEN AND ELASTIN  (test ex-vivo)
+ 28% MOLECULES OF THE SKIN MATRIX (test ex-vivo)
ERYNGIUM MARITIMUM
PLANT STEM CELLS
NOURISH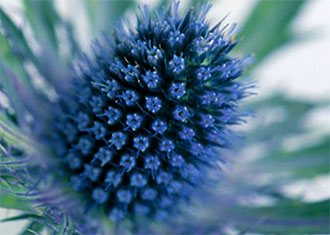 Rich in essential fatty acids, polysaccharides and amino acids, nutrients essential to cell life.
This veritable « cellular feast » helps the skin produce its molecules of life : Lipids (intercellular bond, ceramides), protein (collagen, elastin and keratin), carbohydrates (hyaluronic acid).
RESULTS
+ 19% SKIN REGENERATION (test ex-vivo)
+ 95% HYDRATATION (test on 20 women)